Now that 2014 has come and gone, I realized there can be no better way to reflect on it than going over my 14 most popular posts from the four months I've been writing on my own blog.
To maintain the suspense, I'll post them in reverse order, along with my theory of why each was as popular as it is.
14) This is a three way tie between Christie's Exoneration, Keystone's Time Has (Finally) Come, and Déjà vu All over Again.
It's been very clear to me from the start that Chris Christie is a candidate that the media has been intent on sinking before a potential candidacy, so it didn't shock me that when a Democratic investigation came up with nothing that it received precious little coverage.
Keystone is one of the few topics that has bipartisan support, yet Obama has continued to delay for years. I wrote this around the time of Mary Landrieu's failed effort to secure a veto-proof majority in the senate (that failed by one vote), and fully utilized how it was trending on Twitter to maximize the readership.
Well before I actually got to Chicago in late September, I was impressed by just how similar the gubernatorial races in Illinois and Maryland were shaping out to be, and I predicted that both would be Republican pickups. Both featured disastrous Democratic incumbents whose tenures proved enough to allow Republicans to win despite the overwhelming Democratic advantages in both states. After meeting Bruce Rauner and hearing his pitch, I realized that it sounded almost exactly like what Larry Hogan was saying throughout Maryland.
13) What to Do on the Last Day before Orientation (for the Class of 2019, and Beyond)
This post synthesizes a couple of the lessons that I learned in O Week, and I think that enough people were curious to see how I was doing that made it as popular as it is.
This article that I cowrote has the distinction of being the most read article in the history of The Gate (see that article here). I figured that since I worked on it I could repost it on my own blog, and it had a similarly wide readership.
This article was a list I had taken over most of First Week of anecdotes and other pieces of wisdom that I had gleaned after a couple of days on campus. It has a very awesome picture at the top of it, and I think that this could also be a contributing factor.
10) Mary Landrieu's Last Stand
Similarly to the Keystone article, I had written this in advance, knowing that this topic would be trending on Twitter the night of the Louisiana Senate runoff. It was only after I wrote this article that I read a fascinating article on the deeper ramifications of Landrieu's loss.
9) How to Successfully Procrastinate Your First College Essay
I think the title of this article explains why it was widely read, since students will always look for ways to delay the inevitable of starting their work (and this blog is one of the most productive ways I have managed to do so). I have actually referenced this list repeatedly when I wasn't feeling up to starting other essays down the road, and I have to say that a lot of the points are valid beyond the first essay.
You only get one chance to make a first impression, and that explains why so many people read this one (although the advice would be mostly meaningless at that point since the day was over, and we were pretty much the last school to start in the country, so I'm not sure how much good it could have done, unless the tips were recycled for the second day).
As most people know, math is not my subject, and getting a 19% on my first midterm didn't do wonders for my mathematical confidence. However, the fact that I stuck with the class and didn't withdraw from it shows that anything is possible, and who doesn't love a message like that?
6) Making the Most of Reading Period
This post also had a lot to do with how to procrastinate work, and that goes a long way in explaining its popularity. It just so happens that I had a phenomenally productive reading period in every aspect except for doing work, so there were also probably several other points in there that made it worth reading.
5) Regarding the Quarter System (or, Why I Haven't Left for College Yet)
Before I actually left for college, people kept telling me they thought I was lying about going to school. After all, how was I still living at home in mid-September? The only answer to this question was the quarter system says so. Why does it say so? I still have no idea. Why does it also necessitate that I have shorter breaks than almost everywhere else? I also have no idea. Do I like this system, after having experienced it for a quarter? I still have no idea. It has its pros and cons, and not much in between them. For the most part, I vacillate between loving it and hating it depending on how much work I have on any given day.
This was my first post on my blog, so that explains why so many people viewed it. After all, back then my posts were less expected, and clearly a lot of people tuned in and regrettably never came back (they have clearly been missing out). On the off chance that someone reading this didn't know who I am, this was the post for them to check out.
During the 2012 Election cycle I remember posting my predictions for primaries (and I mean every single interesting primary) as my statuses. Fortunately for all my Facebook friends, I came up with a better way of doing it this cycle (most of my other predictions are on other websites since those were before I started my blog). I wrote this entire post in an hour, and am still impressed by how accurate almost all of my predictions were.
2) Steven Salaita's "Scholarship"
Far too many schools were subject to Steven Salaita's self-glorification tour, and UChicago was no exception. I went to his talk so I could pay attention to what was said there (it turns out that one of the panelists dedicated a significant amount of time to defending Rasmea Odeh…who is, by every definition, a terrorist). For everyone who wasn't there, this post was pretty much the only place they could go to since I'm pretty sure the Electronic Intifada (yes, that is an actual website) was the only other place to give it extensive coverage.
And finally, the number one post:
This was the post for people back home to see how I was doing at the start of college. As they say, You Only O Week Once (YOOWO), so this was my way of truly living it up.
Before I thank everyone for reading, I want to add the 14 posts I wish people had read more. Fortunately, I won't actually do that. The three posts I would recommend out of all of the other ones are Charlie Crist's Final Campaign Week (this post is the closest I came to an actual political consultant in any of my posts and I am a huge fan of the ironic advice I gave to Charlie Crist's campaign), Time for a Reassessment (this was written at one of the pivotal points in the Maryland governor's race, and I vented [I use that word lightly] my frustration at the fact that anyone was still treating Pennsylvania's race as anything other than a lost cause when that time and money could have been spent exponentially better just beyond its southern border), and finally, Campaigns Matter (this is perhaps the lesson that should be taken from the 2014 election cycle, because voters proved that they will buck what the national media expects from them when the right messenger brings the right message to them).
And with that, I want to say thank you to everyone who read my articles (with over 2,400 views!!) over the past four months. If no one read this I probably would still keep it up, but seeing people from 22 countries reading my thoughts on politics and my time in college makes it worth every second I spend doing it.
2014 was a great year, but let's make 2015 even better!
For those of you who want to see how my blog did in more detail, here is WordPress's report.
The WordPress.com stats helper monkeys prepared a 2014 annual report for this blog.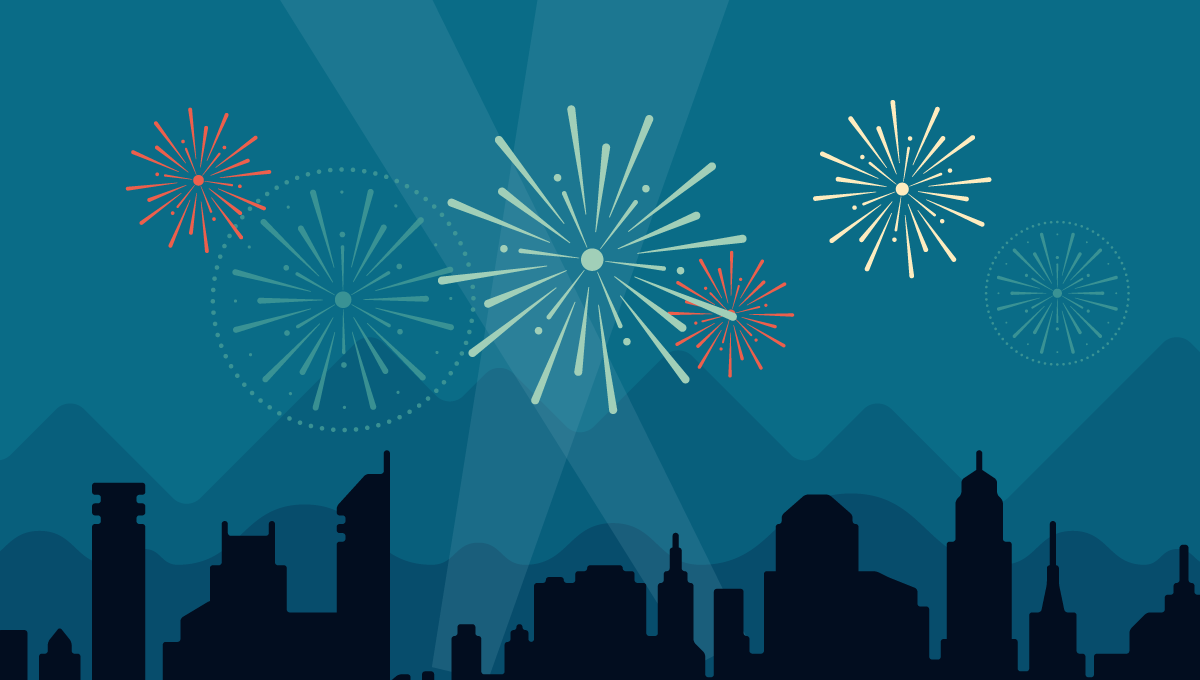 Here's an excerpt:
A San Francisco cable car holds 60 people. This blog was viewed about 2,300 times in 2014. If it were a cable car, it would take about 38 trips to carry that many people.